Residential & Commercial Pressure Washing Contractor
Bee Clean LLC offers professional pressure washing and soft washing services to homes and businesses throughout Williamston and the surrounding areas.
Request a Quote
Pressure Washing Services in Williamston, Anderson, Greenville, Pelzer, White Plains, Belton & the surrounding areas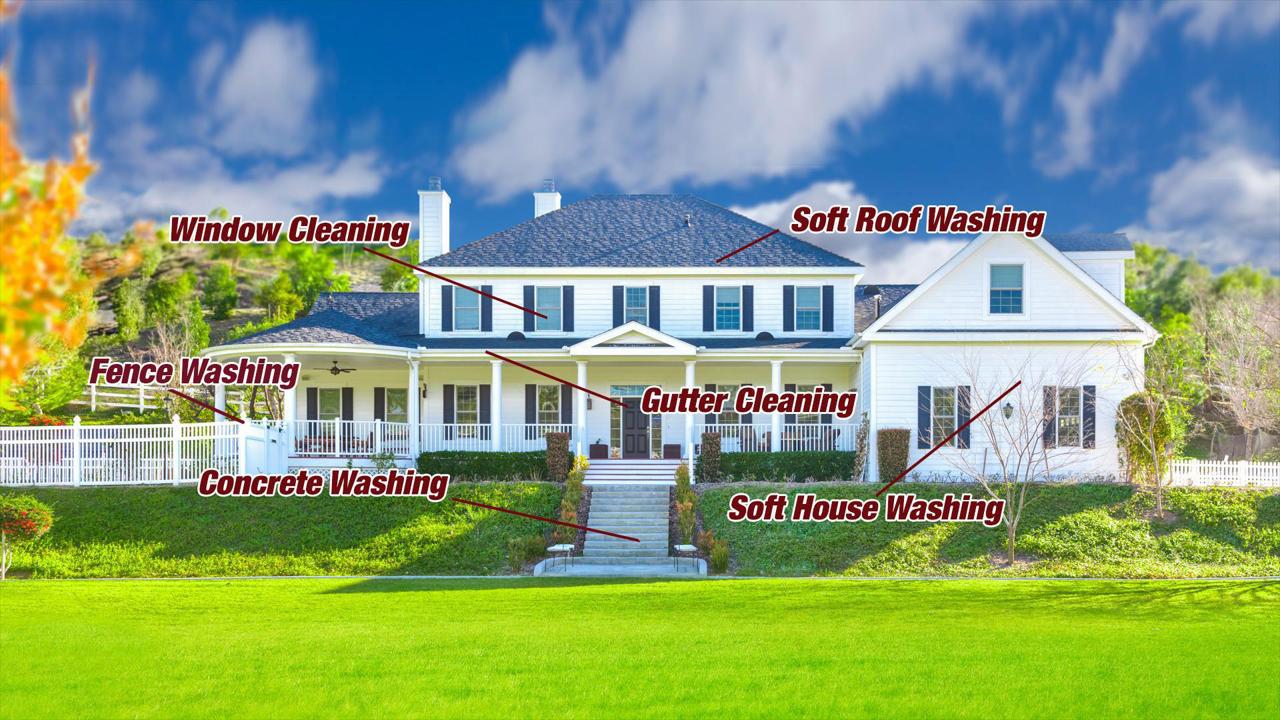 Residential Pressure Washing Services
• Soft Wash House Washing
• Driveway & Concrete Cleaning
• Gutter Cleaning & Brightening
• Deck & Fence Washing
• Paver Cleaning & Sealing
Our company has over 10 years experience in the industry and we pride ourselves on the satisfaction of our customers. Certified and insured, so you can rest assured.
Commercial Pressure Washing Services
• Soft Wash Building Washing
• Parking Lot Cleaning
• Surface Cleaning
• Gum, Graffiti and Rust Removal
• Dumpster Pad Cleaning
Cutting corners is never an option for us here at BeeClean. We strive to provide the best service for the best possible price, always. With outstanding pressure washing service!!!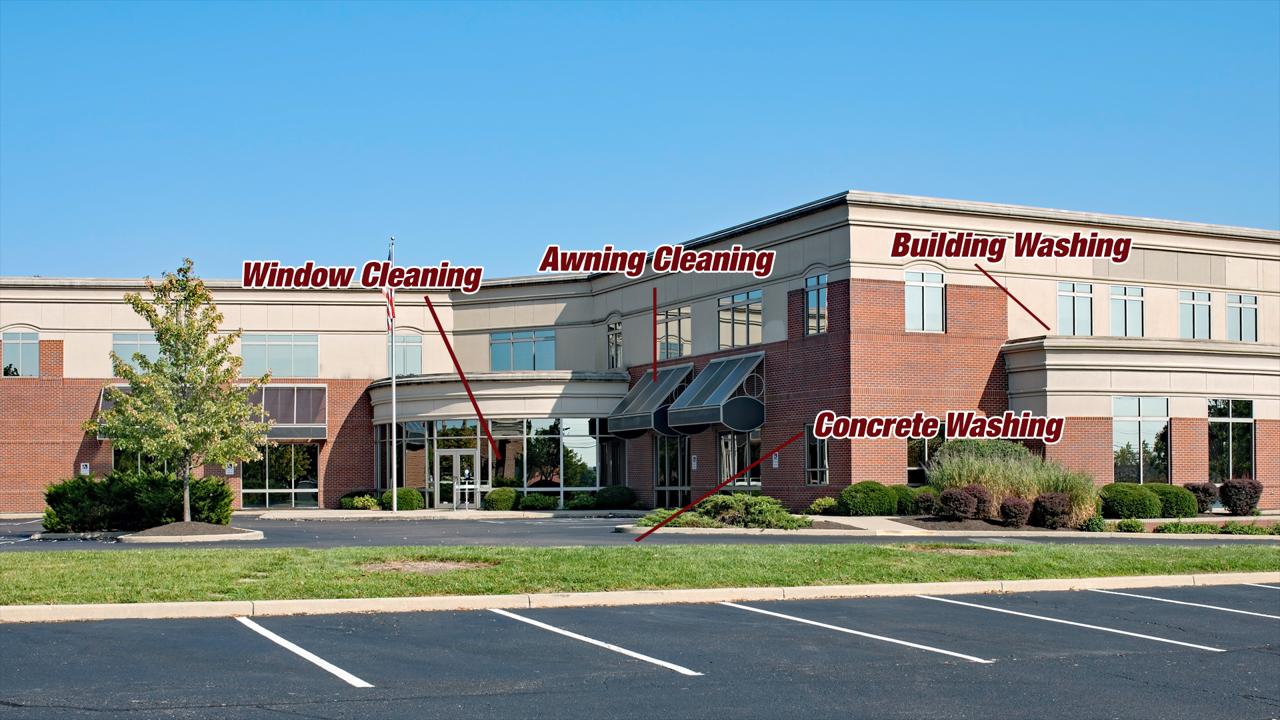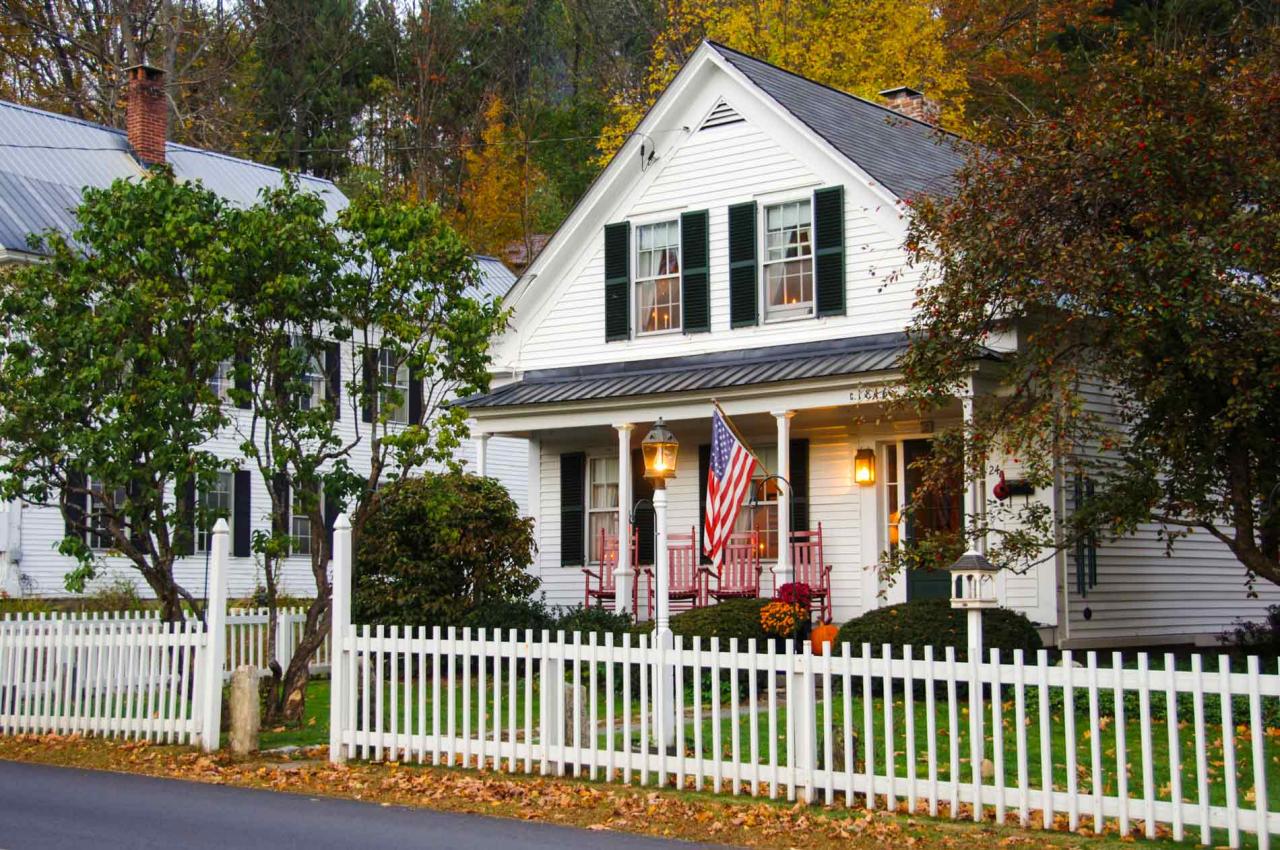 Contact Us For More Information
• Free Estimates
• Exceptional Customer Service
• Experienced & Trained
• Attention to Detail
Our technicians are trained to make sure that you are satisfied before leaving your property.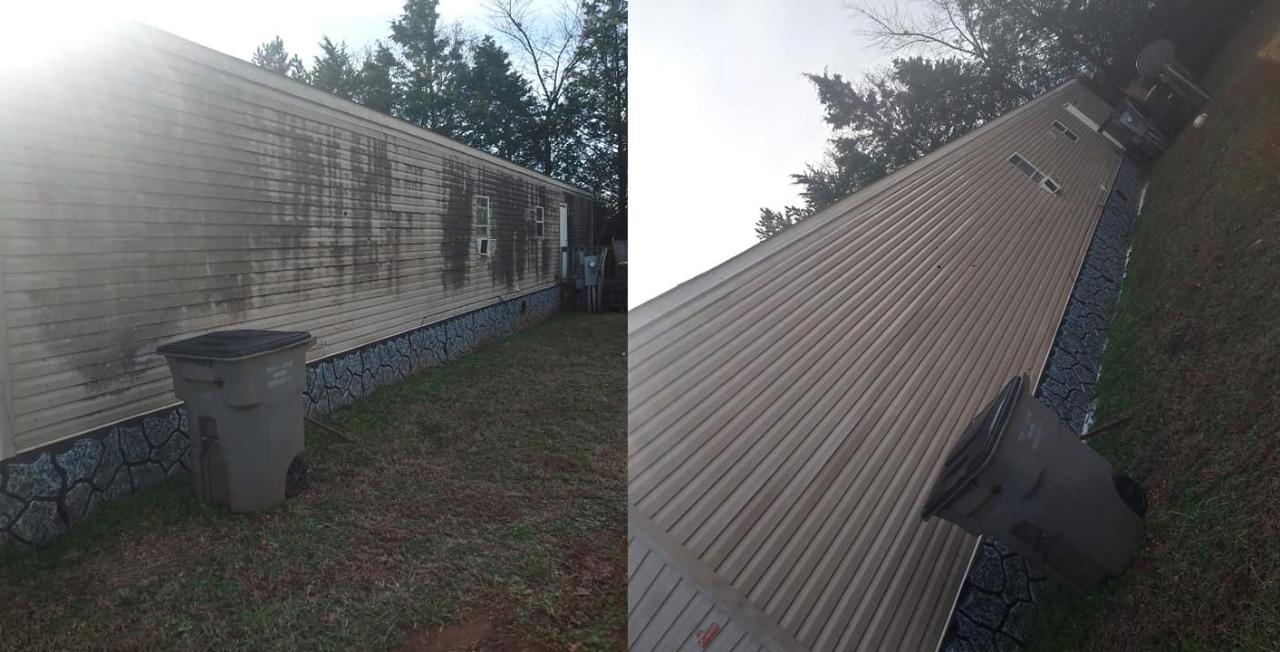 Soft Wash House Washing and Building Washing
Soft washing, although may seem similar to pressure washing, serves a different purpose. Soft washing typically lets the chemical solution do the cleaning rather than the high pressure of the water. Soft washing is the perfect solution for vinyl siding, and algae removal.
Paver Cleaning, Sealing, and Restoration
Restoration involves revitalizing installed pavers such as concrete or natural stone through minor repairs, joint stabilizing, cleaning, and sealing. By doing this, these things can be restored to like new condition, therefore holding its value for an extended period of time.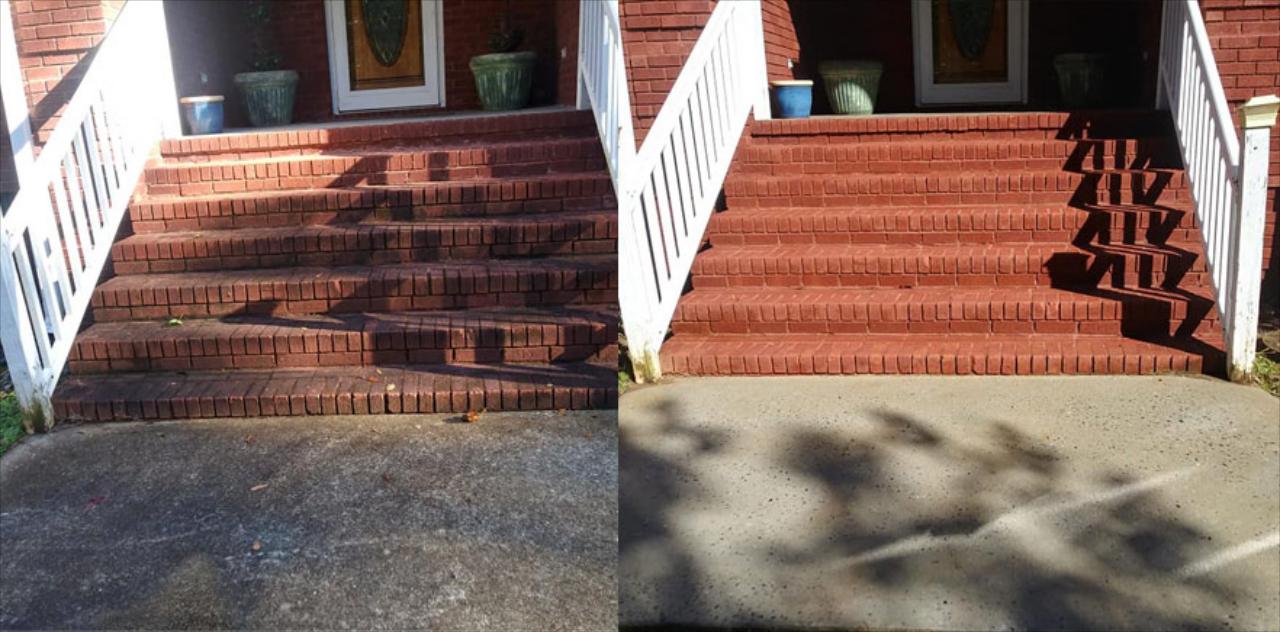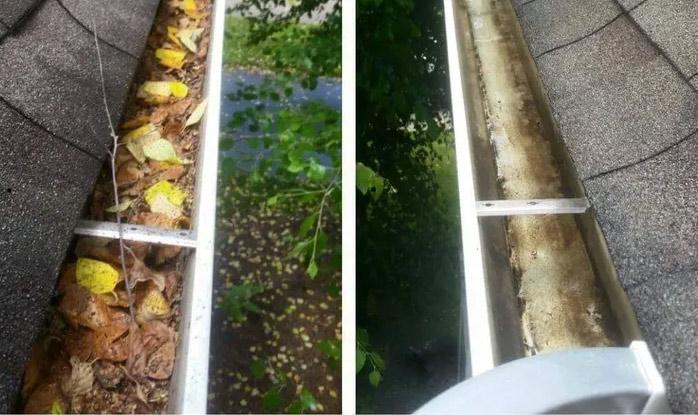 Gutter Cleaning
One of or many pressure washing services, gutters are an integral piece of a buildings well being. They protect your roof, walls, foundation, and landscape. A neglected gutter system can cause thousands of dollars in exterior and interior water damage. It is important to have the correct tools and experience in gutter cleaning, as we do at Bee Clean, to ensure that the pathway is properly cleared.
Window Washing
Having your windows cleaned professionally has so many positive benefits! Not only does it generate a positive impression and amp up the appearance of your property, but it extends the life of your windows, enhances the efficiency and safety, promotes good health, and is a facet of proper maintenance. Having this done by a professional is not only more effective, but much safer as well!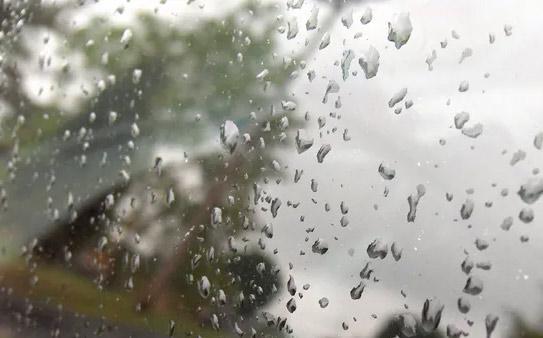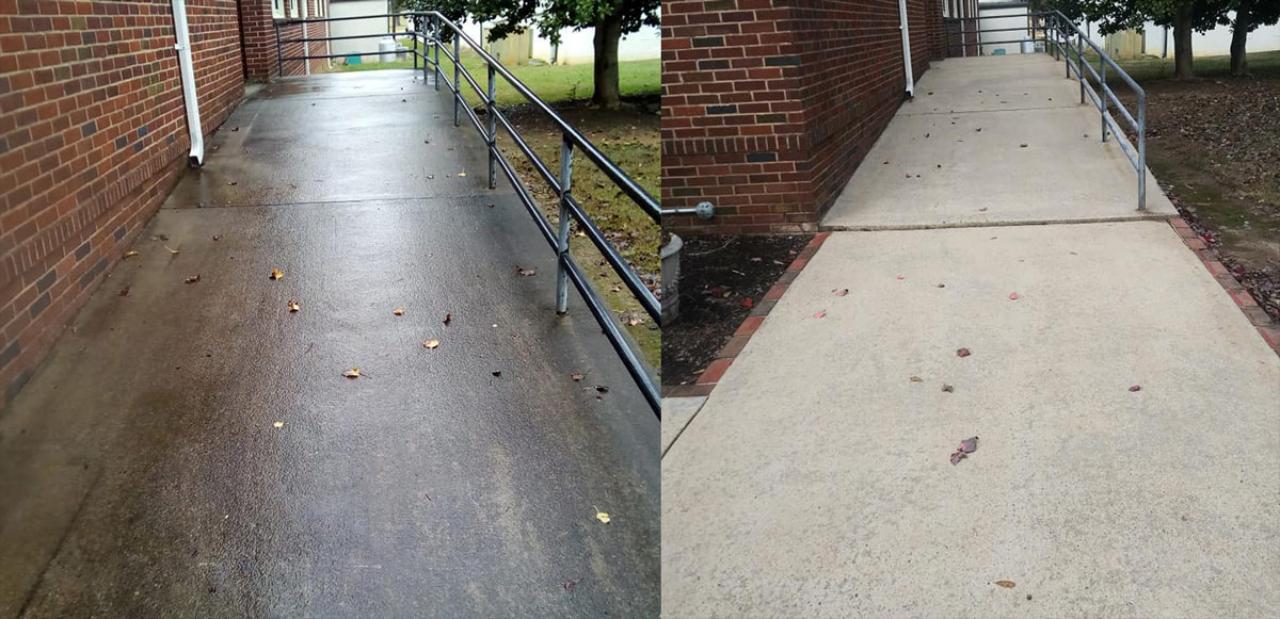 Pressure Washing - Hot vs. Cold
Pressure washing uses the force of high pressure water to clean things such as dirt or mold off of a surface. This means that chemicals are not always a necessity with this method. Pressure washing is ideal for hard, durable surfaces such as sidewalks, driveways, fences, or decks. Cold water washing is the perfect solution for minor problems such as loose paint or even mildew if paired with the correct cleaning solution. Hot water, as it is more powerful, will break down grease and oil, which is where this method would be more effective.
Dumpster Pad Cleaning
You may think that your dumpster pad goes unnoticed, or is a mundane attribute on your property. However, an unclean pad can cause 3 serious issues for your property. A dirty dumpster pad will quickly generate a foul odor throughout your property due to the large amounts of bacteria present. This can also create a slip and fall risk for your employees due to the slick residue that forms. Most importantly, and likely most costly and exasperating, is that a dirty dumpster area will quickly attract rodents, insects, and parasites, which can quite possibly be transferred indoors.